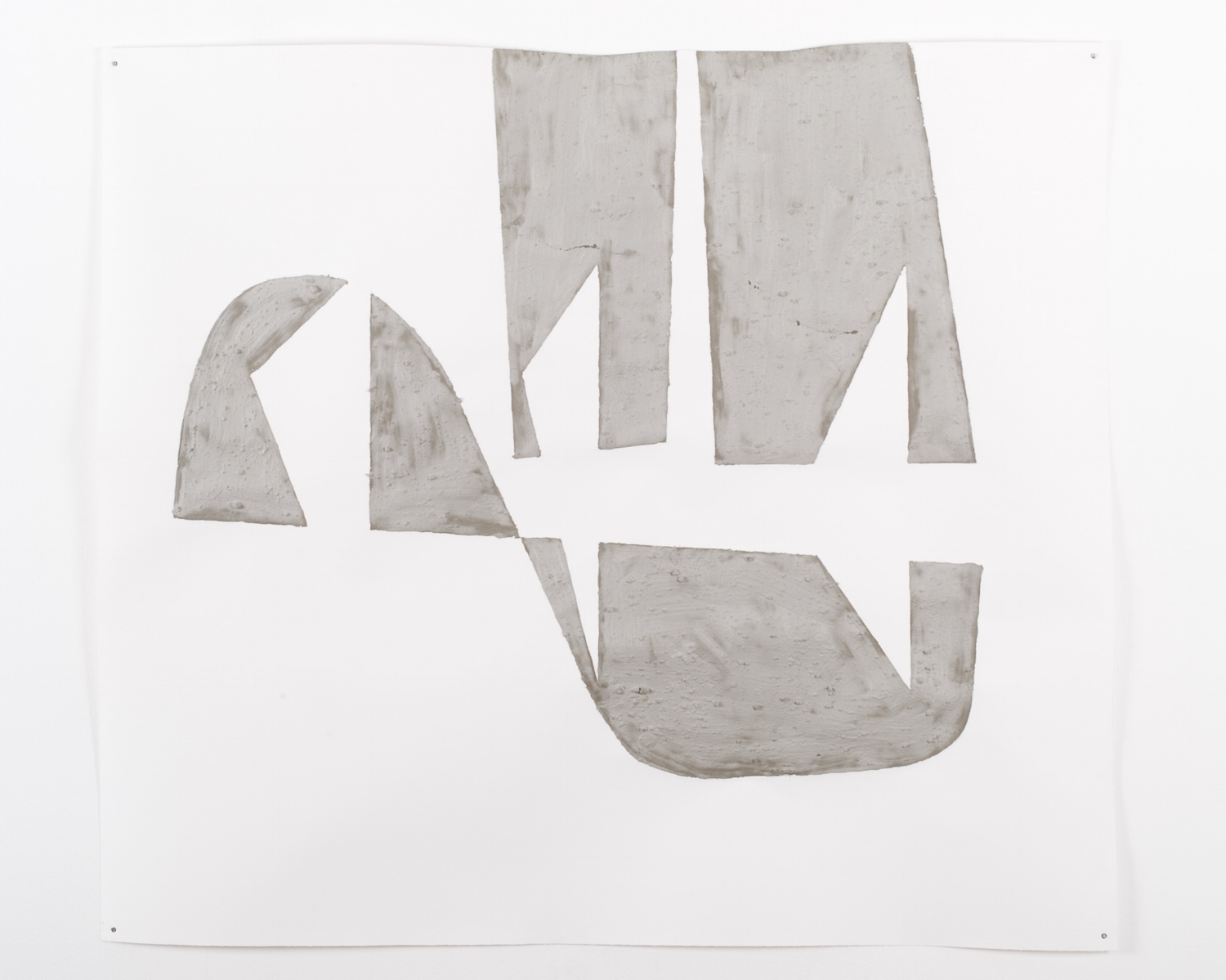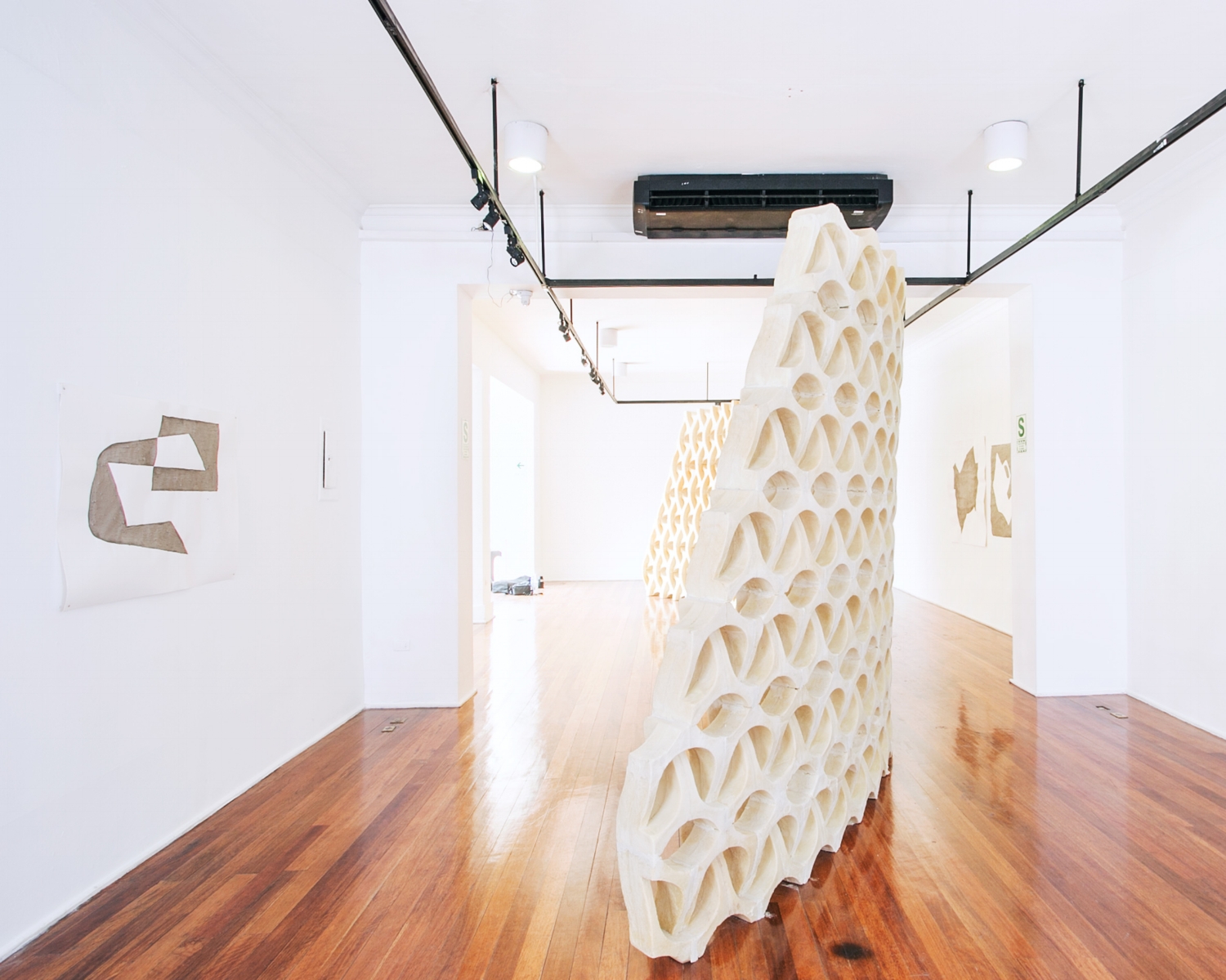 Exposición de Arte Abstracto
Exhibición realizada en la galería L'Imaginaire de la Alianza Francesa de Lima, del 27 de marzo al 26 de abril del 2014.
La exposición gira en torno a algunos aspectos de la abstracción peruana y la arquitectura de mediados del siglo XX. Su pieza central es una celosía curva de casi 12 metros de largo compuesta por la réplica de un ladrillo decorativo comercializaba durante los años sesentas y setentas. La escultura está acompañada de una serie de dibujos a gran escala hechos con cemento sobre papel a partir de variaciones de dibujos y pinturas realizadas en el Perú durante los años cincuenta.
Curated by Florencia Portocarrero
Exposición de arte abstracto
This exhibition was held at the L'Imaginaire gallery at the Alliance Française in Lima from march 27th to april 26th 2015.
The exhibition plays with a few aspects of Peruvian mid-century abstraction and modern architecture. Its center piece is a curved lattice wall of almost 12 meters (40 ft.) consisting of a pattern that is a replica of a decorative brick marketed by a local Peruvian construction company during the sixties and seventies. The sculpture is accompanied by a series of large scale drawings made of concrete on paper which are variations of abstracts drawings and paintings made in Peru during the fifties.
Curated by Florencia Portocarrero
*Fotografías: Sebastián Abugattas